https://www.youtube.com/watch?v=cexhgoio1Fk
FDA, ISO, CE, IEC cleared. Proven by exceptional clinical research (level 1 studies).
Save on staff costs and increase profits. The perfect no-contact treatments.
Average circumference loss of 6 inches / 15.24 cm - best on the market today.
Painless treatments with no bruising, swelling, redness, or reported side-effects.
Make your investment back in months - our expert team will help you at every stage.
Unique Opportunity
The Emerald™ Laser Is an All-in-One Solution to Expand Your Product Range
The device is the only one of its kind that is cleared by the FDA for fat removal, giving you a unique, high-quality service to add to your portfolio. We provide the training, ongoing support, and marketing, allowing you to focus on what matters most – your clients.
Request More Information









World Leaders in Laser Therapy Technology
A Product of Erchonia® Corporation
With over 25 years of experience, 16,000+ devices in the market, and 20 FDA-clearances, Erchonia® Corporation are world leaders in non-thermal, Low-Level Laser Therapy (LLLT) technology for fat loss, pain relief, nail and skin pathologies, and more.
With a 91% customer satisfaction rating, EMERALD™ is a low-risk investment with fast ROI – request more information now and start to grow your clinic.
Request More Information
Europe's First Emerald™ Clinic Makes €80,000+
"My clinic has recently been labelled 'one of the fastest growing medium-sized medical institutions' by Deloitte. Emerald has taken our previous success to another level. It provides a better patient experience and satisfaction, and better sales - we earned more than 80,000 euros in the first 4 months. We definitely recommend Emerald."

Ogi Bagatin (CEO)

Bagatin Clinics
Request More Information
Most Credible Research in the Market
Proven to Give the Best Results
Emerald™ is the only fat loss device on the market that is FDA-cleared for overall body circumference reduction on 30+ BMI – with an average circumference loss of 6 inches / 15.24 cm, your clients will be more than happy with their results.
All studies carried out to obtain FDA-clearance are double blind, randomised, placebo-controlled, and multi-site – the most credible research in the market today.
Request More Information
Quick & Convenient
Non-invasive, short 30 minute sessions.
No Side Effects
'Walk-in walk-out' with no downtime.
No Contact
Your clients will feel safe and secure.
Safe & Healthy
Medically certified technology.
Treats Cellulite
A complete body contouring service.
Best Results
6 inches average circumference loss.
91% Customer Satisfaction
Our Clients Couldn't Be Happier With Our Range of Fat Loss Lasers
From physicians and surgeons, to aesthetics clinics and weight loss centres, here's what our clients say about Verjú® - Emerald's predecessor.
Erchonia really have improved on perfection! With Verjú the results are much faster, and the addition of the cellulite programme has created amazing results. Our clients are absolutely thrilled with their new bodies.

Advanced Rejuvenation Clinic

Wilmslow, Cheshire, UK
I was attracted to using Verjú in my clinic not only because it has robust clinical research supporting its success in fat loss, but also its safety profile and FDA approval. What I love is its simplicity and the science behind its effect on individual fat cells.

Dr. Kashif Ali - Medical Weight Loss Ltd

Glasgow, UK
The Verjú Laser is one of the most innovative products in the aesthetic industry. The fact of a completely pain free treatment with amazing results for the patients is convincing in any aspect.

Dr. med. Janine Pantzek

Hamburg, Germany
The quality of Erchonia level 1 clinical research provides so much reassurance to purchasing doctors. The new protocol is so easy to manage for clinics and patients! 94% of all our patients achieved the result they were looking for.

Dr. Miguel Montero-Garcia - Discover Laser

Burnley, UK
Weight management is becoming the scourge of society, leading to diabetes, obesity and much more. The Erchonia fat loss laser has given me and my team the ability to set up management programs to combat this issue in a revolutionary non-surgical way.

Mr. Robert Sullivan - Midleton Clinic

County Cork, Ireland
The Verjú has helped multiple clients to lose 5 plus inches in their abdomen and over 12 inches in total measured abdomen, hip and thigh. Patients have been very happy with their results.

Dr. Reid Beaman, PA - Roanoke Rapids Express Care

North Carolina, USA
I call Verjú the most natural, healthy and logical approach to melting fat! Verjú is the best way to jump start a healthy lifestyle because you see encouraging results immediately.

Dr. Eileen Comia, MD - Advance Biomedical Treatment Center

Connecticut, USA
Verjú cold laser is the best alternative to surgical methods of body shaping. It provides excellent results, lower volume in a very short period… I recommend this excellent laser treatment to anyone who is afraid of surgery.

Dr. Dinko Bagatin, MD - Specialist in General and Plastic Surgery

Zagreb, Croatia
Many of our patients have undergone Verjú treatments – The results absolutely justify Verjú owning FDA certificates for body shaping, volume reduction and removal of fat in obese patients. The results are truly astounding.

Dr. Jasenka Kalajdžić - Polyclinic Lege Artis

Osijek, Croatia
Why Wait? Contact Us Today and Start to Grow Your Clinic
Make your investment back in months with Emerald™ - we'll help you at every stage.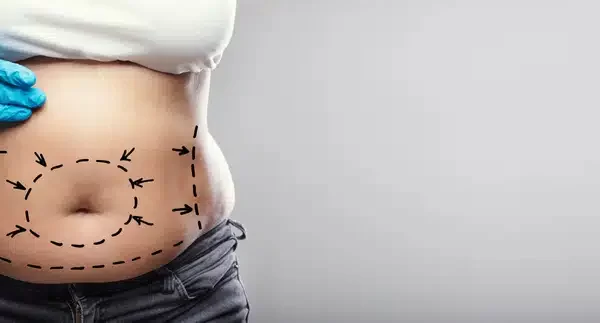 There are a number of risks involved in getting an abdominoplasty or "tummy tuck" procedure,…
Unit 7C/256 New Line Rd, Dural NSW 2158
Australia